Outgoing payments
Our company offers services by providing outgoing payments at the sites of Internet companies by connecting them to our European Payment Processor, as well as worldwide and offshore payment systems of our partners.

Outgoing payments may be of interest to companies seeking to provide their customers with a wide range of payment solutions. The system of outgoing payments on your website allows you to implement the following features:
• Creation of "Electronic wallet" on the site
• The ability to withdraw funds by the customers of web portal
• Implementation of specific non-standard business processes
• Payments between bank accounts of customers
• Creation of your own "Electronic money"
• Automation of salary payments to employees
• Creating a "Virtual bank"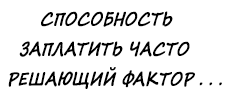 Organization of outgoing payments
Implementation of the system of outgoing payments means integration with Payment Processors that provide such services. Typically, it is banks processor. The opportunity to make outgoing payments, thus, is not related to the presence of a merchant account in the bank. An agreement should be made and system integration should be conducted.

Unlike Internet acquiring the requirements of the bank's processing when activating the outgoing payments to business and its owners are extremely tough and the procedure is complicated. This is due to the fact that such a tool, first, creates additional competition to the provider from his own client. Second, through a large number of micropayments it is possible to hide the financial flows and implement potentially illegal activity.

Answers to the following questions must be received before the start of negotiations with the Processing center:
1. Legal justification of payments made
2. Justification of absence of activity in the states of the recipients
3. The question of bookkeeping in international taxation
4. Status of the beneficiary, depending on the country of residency
5. Preparing for external audit in a large number of payments
6. Writing or purchasing of billing servers, their auditing and certification
7. The decision on jurisdiction of billing servers placement
Our Services
We will undertake a comprehensive analysis of your business model, plan preparation and carry out the necessary actions. As a result, you will get the answers to all the questions outlined above. Also, we will hold the following activities for you:
• Finding a suitable payment system
• Creating a "correct" legal entity
• Writing a quality business plan
• Opening an account in an appropriate bank
• Preparation of financial model according to the UK standards
• Negotiating with other processors
• Consultation and organization of IT-specialists
We specialize in providing a full range of services for companies doing business in the Internet. Outgoing online payments usually require the cooperation of experts in various fields. Our employees are internationally qualified lawyers, financial experts familiar with the specifics of taxation of electronic commerce in different countries, as well as IT-specialists ready to coordinate with your team.

We are ready to take on all stages of the work and create a system of outgoing payments for your business. Please, contact us.